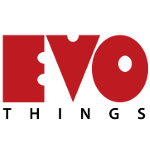 I have just started working at Evothings!
It's a fun gang making slick development tools and libraries for building mobile IoT apps. Evothings is pushing the envelope on really easy mobile development focused on all the new nifty IoT-devices flooding us over the next few years.
In my last article I predicted Elixir to become big and now that I am learning the Evothings tools I wanted to make an Evothings example that uses Phoenix, the Elixir web server framework, as a backend, using its channels mechanism for websocket communication.
Coinciding with the release today of Evothings Studio 2.0 beta 2 (yay!) I will show step-by-step how to:
Install Evothings Studio locally. It's just unpacking a zip :)
Make sure we can run the "BLE Scan" example app and modify it.
Get a Phoenix server up on a Debian/Ubuntu server on the internet.
Modify the app and server to use Phoenix channels for publish/subscribe of scan data.
Verify it all works!
Since not everyone has a Linux server up on the internet you can skip step 3 and just use my public server :)
Let's go!